FlipHTML5: A Stunning All-in-one Digital Magazine Maker
It is not a secret that the number of people who read digital publications takes off fast. More and more people turn to read on their PCs, computers, tablets, smartphones or eReaders. As a publisher, you are faced with the fact that traditional printed publications are losing the market, dwarfed by welcomed digital versions. In order to win a wider audience, publishing digital publications are a strongly recommended way. FlipHTML5 is here to help you.
As an all-in-one magazine maker, FlipHTML5 allows you to convert your existing flat PDF into a digital impressive magazine that can be accessible and viewable across devices. The interactive elements, animations and call to actions combine to inject life to your digital magazine, providing engaging reading experiences to your audiences.
Here is an interactive magazine made with FlipHTML5: http://fliphtml5.com/examples/football/
Foolproof Digital Magazine Creation
FlipHTML5 is known as a foolproof but versatile magazine maker, giving you opportunity to create an awesome digital magazine, whether you are a professional publisher or a novice. Simply import your PDF or MS Office, in a matter of seconds a page flipping eMagazine can be created. The libraries of templates and themes, as well as powerful custom settings empower you to easily design a nice-looking appearance for your magazine.
Furthermore, to improve the interaction between your magazine and audiences, FlipHTML5 provides you a range of interactive elements, including links, slideshows, audio and video clips. You are even capable of adding animation effects to these contents, making your publication look more cool and dazzling.
Various eMagazine Publishing Formats
To meet all your publishing needs, the stunning magazine maker offers various publishing formats, such as HTML, EXE, CD/DVD, Zip and Plug-in. Besides, its free Hosting Server gives you a quick way to publish your magazine online.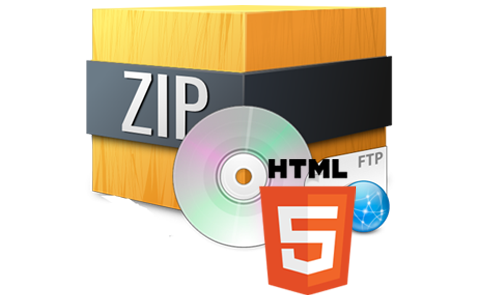 Easy Social-sharing & embedding
The social network integration gives you power and convenience to make your online magazine widely known. You can share it on Facebook, Twitter, Google +, LinkedIn etc. Apart from showcasing your publication on social media platforms, you also can embed it to your blog and website, or directly email it to your colleagues and customers.